Wooden Pallet & Crate Recycling
Environmentally Friendly Practices & Policies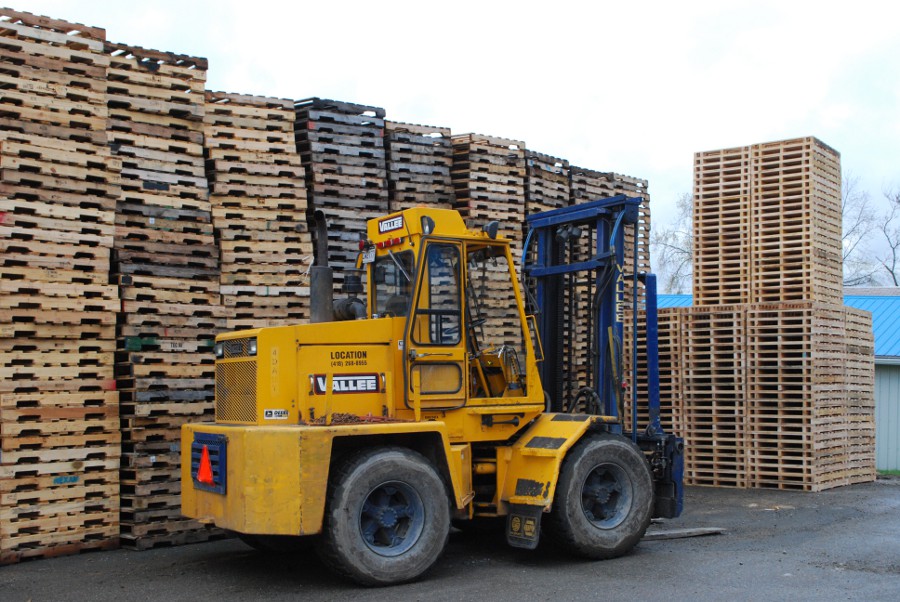 The conservation of the environment is at the heart of our manufacturing principals. HWP's full-cycle green production and 100% recuperation guides many of our business decisions and actions. Our plan is founded on several key principles that are the re-using and recycling of recyclable pallets and materials, as well as a contribution towards biomass.
Ongoing Partnerships Mean Sustainable & Profitable Solutions
Thanks to the close relationships we build with our partners and clients, HWP has implemented a unique collection and re-evaluation strategy for used wooden pallets and crates. Based on a number of criteria, pallets and crates are evaluated and then either returned to circulation or sent to our chipper for biomass. This environmentally friendly approach breathes new life into wooden packaging materials and helps reduce the carbon footprint of HWP, our clients and their customers.
Logistical Nightmares for Business Owners
Wooden pallets that cannot be re-used for production constitute a major problem and cost for many businesses. When pallets or crates than can no longer be used begin to stack-up, precious storage space is being wasted. Not to mention becoming potential safety or fire hazards. Companies must then pay expensive fees to have the pallets taken away and disposed of. However, what was a frustrating expense can now become a source of compensation.
Let HWP Haul Away Your Used Wooden Pallets & Crates
HWP will purchase (if viable) and collect these pallets in order to return them to circulation or to use for the production of biomass. This comes as welcome news for businesses looking to keep operations running smoothly and to those interested in contributing to environmentally sound business practices.

Give us a call or send us an email and find out how your business can get on board with our wooden pallet and crate recuperation and recycling program.